Welcome to SpeedParts.biz Online Catalog
CALL 502.553.7822 TO PLACE AN ORDER
NISSAN 350Z WISEFAB FULL FRONT ANGLE KIT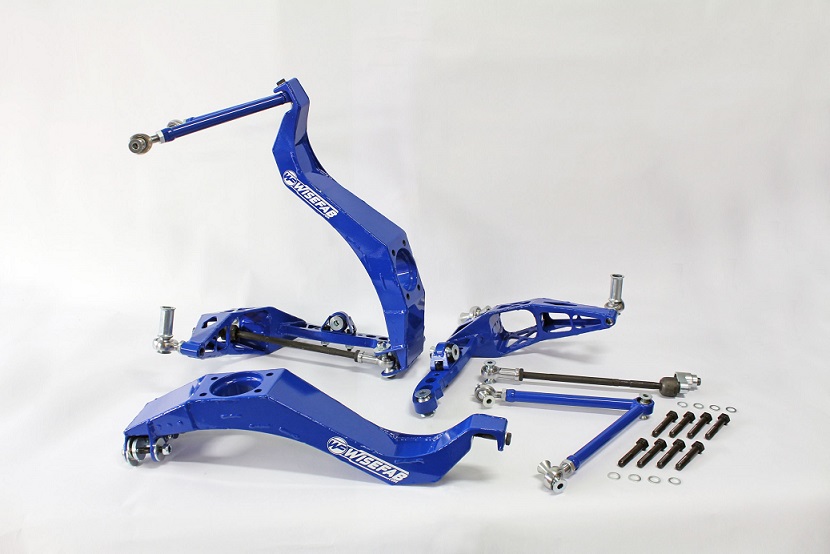 Speedparts.biz is proud to present the Wisefab Full Lock Kit for Nissan 350z - the only steering angle kit on the market for the 350z chassis.
Order yours today!

FEATURES
• 65 degrees of lock, parallel steering. Optional Ackermann adjustment kit.
• About the same weight as original aluminium suspension.
• Lower links are replaced with one arm.
• Higher roll center (RC) for drifting.
• Very good camber control and minimal bump steer with high steering angles.
• Steering jacking control.
• Consistent and predictable self-alignment torque.
• Adjustable spring and shock absorber motion ratio.



$2856.00


Part Number: 22201211