Welcome to SpeedParts.biz Online Catalog
CALL 502.553.7822 TO PLACE AN ORDER
ERA1 S CHASSIS DROP KNUCKLE KIT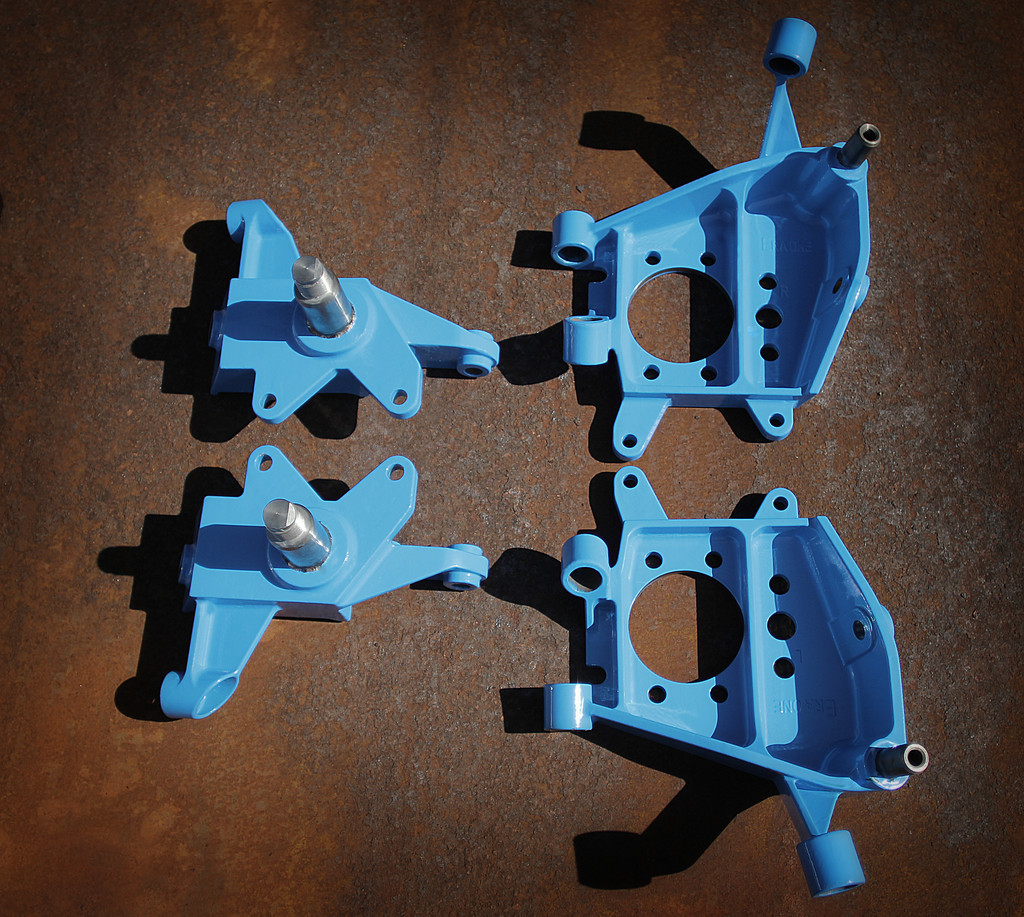 Era-1 Cast High Carbon Steel Front and Rear Drop Knuckles With Angle Spacers.
Features Modified Ackerman for more steering angle, Lowers chassis 1.7in/43.18mm front, 2in/50.8mm rear, Corrects suspension geometry, Increases traction, Comes with high quality urethane bushings.
Used and tested by Professional FD Driver Walker Wilkerson.
These are direct bolt on S14. S13 will require S14 hubs and ball joint.
The kit includes front and rear knuckles as well as offset steering rack spacers.
Limited LIFETIME manufacture defect warranty!






$1380.00


Part Number: 22101227